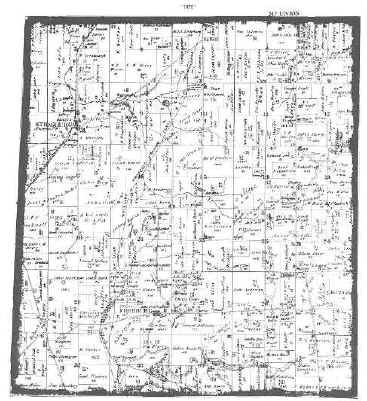 Although no record of Washington Township's very first settlers has survived, one of the earliest known residents was Ezekiel Marsh, who probably came to the area before 1810. When other families moved into the township, it is said that Mr. Marsh permitted his cabin to be used as one of the first schools.
The first village to be platted and recorded was Mount Union, the southern half of which was in Washington Township. The northern portion was within the boundaries of Lexington Township. The village was established at the intersection of the important roads between the towns of Canton and Salem, and between Lexington and Carrollton, by Ellis and Job Johnson, Richard Fawcett, and John Hare in 1833.
Early in 1842 Isidore Carrillon founded the town of Freeburg on the Thomas Road. At one time the road had been an Indian trail. It was named for John Thomas. Farmers could take the road to Canton, and then travel to Massillon where their grain could be shipped on the Ohio Canal as far as the ports of Cleveland or Portsmouth.
In August of 1842 the town of Strasburgh was added to the number of recorded villages in Washington Township by Gregory Gross and Jacob Sardier. To avoid duplication with the town of the same name in Tuscarawas County, the post office in Strasburgh was named Maximo. By 1896 the village had adopted the name of its post office and is now called Maximo