*Available for use within Rodman Main or Branch Library only.
New Children's Books
Find ebooks just for you!

Kids Book Club
[Everything You Need to Know About the Kids Book Club]
Kids Book Club is for ages 8 to 12,and meets at 4:15 p.m. on the third Wednesday of each month. Each session will include book discussion, games and activities. Books are available for extended checkout.
 The August 17 selection is Nathaniel Fludd Beastologist: Flight of the Phoenix by R.L. LaFevers.
For more information, call 330-821-2665, ext. 223.
For a list of book club selections and descriptions of the books click here.
---
Kids Gaming
Kids Gaming is held on the first Wednesday of each month at Rodman Public Library in the Main Library Auditorium. From 4:00 to 5:00 p.m., children, ages 8-12, are treated to open play of video games, Minecraft, etc. on devices provided by the library. The next session is Wednesday, September 7. No registration is required for the free program. For information, contact the Children's Department at 330-821-2665, ext. 223.
---
Kids Crafting
All children, ages 7-12, are invited to the Main Library at 4:00 p.m. on Thursday, August 25 to create button butterfly. Kids Crafting programs are held monthly and all materials are provided by the Friends of Rodman Library. Space is limited and registration is required by visiting our online calendar or by calling the Children's Department at 330-821-2665, ext. 223.
---
Wee Read 
Wee Read will return in September.
---
Storytime
Storytime will return in September.
---
Family Fun Night
Family Fun Night will return in September.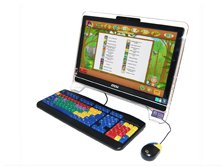 Early literacy stations for children
Rodman Public Library has two Advanced Workstations in Education, Inc. (AWE) Early Literacy Stations and desks for the Main Children's Department and one station available at the Branch. One bilingual Spanish computer is available at each the Main Library and the Branch. Read more
Dolly Parton's Imagination Library Offered at Rodman Library
Since launching in 1995, Dolly Parton's Imagination Library has become the preeminent early childhood book gifting program in the world. The flagship program of The Dollywood Foundation has mailed well over 100 million free books in Australia, Canada, The Republic of Ireland, United Kingdom and the United States. The Imagination Library mails more than 1.4 million high-quality, age-appropriate books each month to registered children from birth to age five. Dolly envisioned creating a lifelong love of reading, inspiring them to dream. The impact of the program has been widely researched and results suggest positive increases in key early childhood literacy metrics. Penguin Random House is the exclusive publisher for Dolly Parton's Imagination Library.
As a participant in this gifting program, Rodman Public Library is partnering with the Early Childhood Education Alliance and Greater Alliance Foundation to make this available to children within the 44601 zip code area.  For more information, call the Rodman Library Children's Department at 330-821-2665, ext. 223 or register online at https://imaginationlibrary.com/usa/affiliate/OHSTARK/.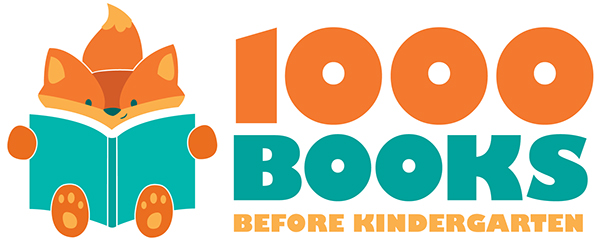 Rodman Public Library's 1000 Books Before Kindergarten initiative for families with children ages 0-5 is designed to help parents prepare their children for one of life's big milestones: starting kindergarten. Research has shown that children get ready to read years before they begin their formal education, and an excellent way to get children ready to learn is to read to them. To that end, Rodman Public Library hopes the program will encourage families to read at least 1000 books to their children before they enter school. Find out more...