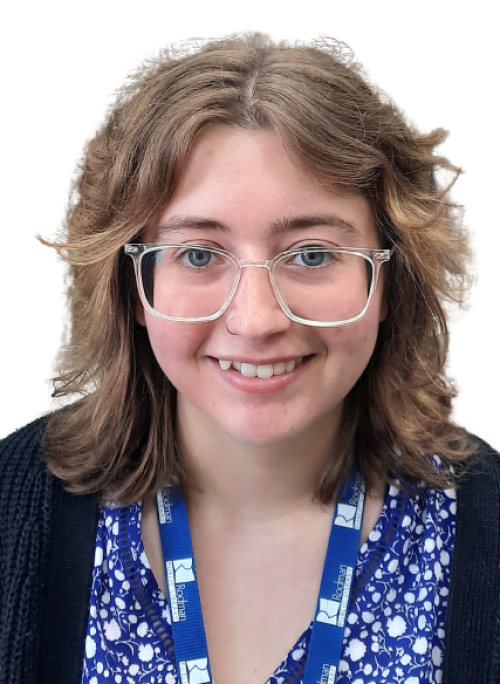 Meet Ashley Mock, a reference librarian who has been at RPL for four and a half years.
Here are some things to know about Ashley:
What is your favorite part about your job?
The True Crime Junkies book club that I run for adults here at the library. We meet once a  month and read all sorts of true crime books. It's a fun group and we always have great discussions!
Who is your favorite author?
My favorite author goes back and forth between Toni Morrison and Edwidge Danticat. I've never read anything by them that disappointed, although Morrison's Beloved and Danticat's Breath, Eyes, Memory are my top picks.
What is your favorite TV show or movie?
I love the whole Jurassic Park series. I could watch them on repeat.
Who is your favorite musical artist?
I am currently obsessed with everything Maggie Rogers has ever done.
Do you have any hobbies?
I travel as much as possible. So far I've been to eight countries outside the U.S.
​
What is something people would be surprised to know about you?
I was in a tornado when I was 13.
Do you have a favorite saying you live by?
"I am not one and simple but complex and many." –Virginia Woolf
If you could visit anywhere, where would it be?
Australia!
What was the last thing you binge watched?
The Bear.