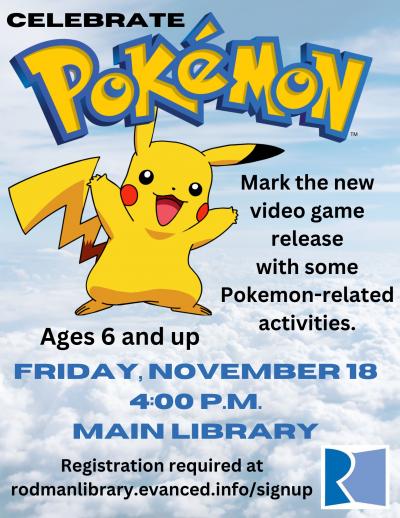 To mark the launch of the new video game Pokémon Scarlet & Violet, Rodman Public Library will host an afternoon of Pokémon fun on Friday, November 18 from 4:00 to 5:00 p.m.
Attendees will not be playing the new video game, but will play other games and take part in other Pokémon-related activities.
Registration is required.
For more information, call the Children's Department at 330-821-2665, ext. 223.