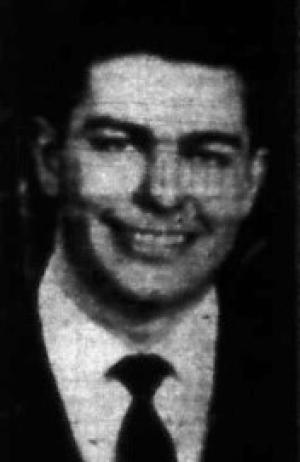 Eldon "Pete" Shoup was a local golf legend in Alliance. Married with one child and a second on the way, he was murdered at the age of 25 while trying to save his father from being killed during a burglary gone horribly awry.
Six weeks later, Shoup's killer was  gunned down on a lonely road in Madison Township. He crawled out of a shallow grave his would be killers dug for him on the grounds of an old foundry. After staggering to a filling station, he called sheriffs' deputies, who transported him to Lake County Memorial Hospital. There he recovered and plotted his revenge.
A complicated story, ripped from the 1957 headlines, author Allan R. May will discuss the case when he appears at Rodman Public Library on Tuesday, October 3 at 6:30 p.m.
Registration is required to attend the program.
Four men were indicted for the murder of "Pete" Shoup. When the first trial ended in a hung jury, a second trial got underway, but the two men being tried actually had nothing to do with the murder and found themselves in a life and death struggle to stay out of the electric chair and pulled out all the stops in an effort to save their lives.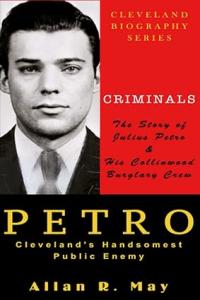 May is an authority on the history of organized crime in the United States and has a personal library of almost 1,000 books on the subject. May is the author of six books, including two on the Mafia in the Mahoning Valley as well as Petro: Cleveland's Handsomest Public Enemy, which touches on the Shoup murder.
May got his writing start with Jerry Capeci, the dean of mob writers, at Capeci's Gangland News website. May was the main organized crime writer for Court TV's website CrimeLibrary.com in the early 2000s, and was one of the main contributors to both AmericanMafia.com and CrimeMagazine.com.
He has taught several courses on organized crime at Cuyahoga Community College and lectures at libraries throughout Northeast Ohio. He has appeared in several documentaries, including locally Youngstown Still Standing and Sugar Wars: The Rise of the Cleveland Mafia.