All authors will appear in the Main Auditorium at Rodman Public Library and books will be available for purchase. Authors will also sign the books at the conclusion of their presentations.
Registration is required to attend each Fogle Author Series program.
JANICE HISLE
Saturday, Sept. 24 at 2:00 p.m.
A native of Alliance who grew up reading books at the Rodman Public Library, Janice (Haidet) Hisle  worked for more than two decades as a journalist before becoming a freelance writer and award-winning author.
Her first book, SUBMERGED: Ryan Widmer, His Drowned Bride and the Justice System (Chilidog Press, 2018). SUBMERGED won the true crime category in two nationwide contests in 2020: the IndieReader Discovery Award and the National Indie Excellence Award.
SUBMERGED explores hidden angles of a nationally publicized bathtub-drowning mystery, which Janice covered for The Cincinnati Enquirer through three spellbinding trials.
As a result of that book's success, Janice was chosen to chronicle the life of a philanthropist, Mary Jo Cropper. That book is titled A Comforting Light: Cancer Crusader Mary Jo Cropper & Her Legacy of Hope (Orange Frazer Press, 2020).
Janice is now under contract to write a third book, which is expected to be released in mid-2023. That book, a memoir, chronicles an Ohio mother's fight for justice for her abused children.
A graduate of Kent State University, Janice formerly worked for newspapers in Dayton, Youngstown, and Kent-Ravenna, before her 15-year stint at The Cincinnati Enquirer. Throughout her career, she won numerous awards for breaking news, personality profiles, and investigative reporting. She was recognized by the Ohio Department of Public Safety for her Enquirer series on dangerous teen drivers.
On the side, Janice teaches group fitness classes. She and her husband, Michael, have competed as natural athletes in the sport of bodybuilding. They live in Warren County, Ohio.
REGISTER FOR HISLE'S APPEARANCE
SARAH MILLER
Saturday, October 29 at 2 p.m.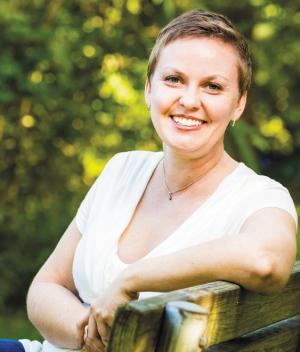 Sarah Miller has made a career of giving technicolor voice to peripheral women of classic literature, beginning with her portrayal of Little House on the Prairie's Caroline "Ma" Ingalls in Caroline: Little House, Revisited. Celebrated as "a master of historical fiction," the novel for adults is an ALA Notable Book.
Miller's forthcoming book —  Marmee: A Novel — will be released on Oct. 25, just days before her visit to Rodman Library. The captivating and affecting narrative expands the cherished world of Little Women and creates a stunning portrait of a wife left behind, a mother pushed to the brink, and a woman with secrets. This is Margaret "Marmee" March as we have never seen her before.
The Miracle and Tragedy of the Dionne Quintuplets, her most recent nonfiction work, is a Junior Library Guild selection.
Her nonfiction debut, The Borden Murders: Lizzie Borden and the Trial of the Century, was hailed as "a historical version of Law & Order" by The New York Times. It was named one of Reader's Digest's Best Biographies You Should Have Read By Now, and chosen as a Chicago Public Library Best of the Best selection.
In addition to her non-fiction work, she is also the author of two historical novels for teens, Miss Spitfire: Reaching Helen Keller and The Lost Crown, both ALA Notable Books.
Sarah Miller began writing her first novel at the age of 10, and spent two decades working in libraries and bookstores.  
Sarah lives in Michigan.
REGISTER FOR MILLER'S APPEARANCE
ROBIN YOCUM
Wednesday, November 9
Writers Workshop at 3:30 p.m.
REGISTER FOR YOCUM'S WRITING WORKSHOP
Author's Comments at 6:00 p.m.
REGISTER FOR YOCUM'S REMARKS AND SIGNING
Robin Yocum is known for his fiction set in the Ohio River Valley.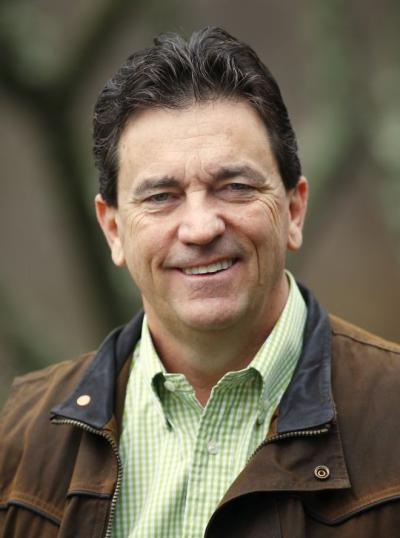 His most recent novel, The Sacrifice of Lester Yates, was released in April of 2021 by Arcade CrimeWise, and was a finalist for the 2021 Dashiell Hammett Award for outstanding crime writing.
A native of Brilliant, Ohio, he is the author of five additional works of fiction:
A Perfect Shot (2018 – Seventh Street Books)
A Welcome Murder (2017 - Seventh Street Books)
A Brilliant Death (2016 - Seventh Street Books)
The Essay (2012 - Arcade Publishing) and
Favorite Sons (2011 - Arcade Publishing)
Favorite Sons was named the 2011 Book of the Year for Mystery/Suspense by USA Book News. A Brilliant Death was a Barnes & Noble No. 1 bestseller and a finalist for both the 2017 Edgar Award and the Silver Falchion Award for best adult mystery.
He also has written two works of non-fiction: Dead Before Deadline . . . and Other Tales from the Police Beat (2004 – University of Akron Press); and Insured for Murder (1992 – Prometheus Books), which he co-authored with Cathy Candisky.
Yocum, a graduate of Bowling Green State University, joined The Columbus Dispatch in 1980. He worked at the paper for 11 years, including six years as the senior reporter on the investigative desk. He won more than 30 local, state and national journalism awards.
Prior to joining the Dispatch, Yocum was the associate sports editor of the Times Leader in Martin's Ferry, and a reporter for the Eagle-Gazette in Lancaster.
He is the principle at Yocum Communications, a public relations and marketing consulting firm in Galena, Ohio, which he founded in 2001.
ABOUT THE FOGLE AUTHOR SERIES
The annual Fogle Author Series is made possible by the generosity of the late Mr. Esmond E. Fogle.
Fogle was a graduate of Wadsworth High School and Mount Union where he was a member of Sigma Nu fraternity.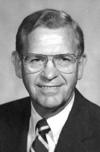 A U.S. Navy veteran, Fogle was a past president of Robertson Heating Supply in Alliance. For sixteen years, Mr. Fogle served on the Board of Trustees at Rodman Public Library. He owned an extensive personal library which reflected his expansive reading tastes.
Upon his passing at the age of 86 on August 12, 2013, money was designated from his estate to the Greater Alliance Foundation to support worthwhile projects in the community.
In 2014, the Greater Alliance Foundation Trustees approved a proposal by Rodman Library to bring authors to Alliance to augment our outreach to the community, and to allow readers to connect with authors in an intimate setting and more personal way. Different genres of writing reflecting the varied reading tastes of Alliance area readers are represented by the visiting authors.
Rodman Public Library is grateful to the Foundation and the Fogle family for their support of the series.