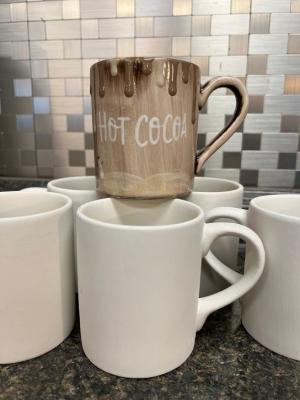 Storytime with Hot Pots at the Rodman Branch Library continues in January with a hot cocoa mug project.
Two sessions are planned, including one on Wednesday, January 4 from 6: 30 to 7:30 p.m., and another on Saturday, January 7 from 11 a.m. to noon.
Children, ages 3-12, will come to the Branch for a mini storytime and then proceed to Hot Pots, accompanied by their guardian, to paint a hot cocoa mug with non-toxic glazes.
The cost is $15 per child and registration is required. The fee for the event is payable to Hot Pots upon registration at hotpotspottery.com.
For more information, call the Branch Library at 330-821-1313.