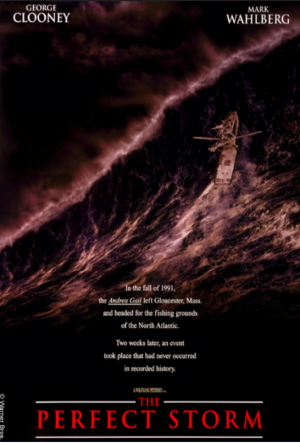 Rodman Public Library's Summer Movie Series continues in July when it will show The Perfect Storm on the big screen inside the Main Auditorium on Tuesday, July 12 at 5:30 p.m.
Starring Mark Wahlberg and George Clooney, The Perfect Storm is a 2000 American biographical disaster drama film based on the 1997 non-fiction book of the same title. It tells the story of a commercial fishing vessel that was lost at sea with all hands after being caught in a 1991 storm. It is 2 hours and 10 minutes long and is rated PG-13.
The movie is free and the library will provide popcorn to those attending.
No registration is required to attend any of the films, but children under 13 must be accompanied by an adult caregiver.
The Summer Movie Series will conclude on Monday, August 1, when Moana is shown on the big Children's Program Room at 5:30 p.m. The 2016 American computer-animated musical adventure film released by Walt Disney Pictures tells the story of a strong-willed daughter of a chief of a Polynesian village who is chosen by the ocean itself to reunite a mystical relic with a goddess. When a blight strikes her island, the girl sets sail in search of a legendary demigod, in the hope of returning the relic and saving her people. It is 1 hour and 43 minutes long and is rated PG.
For more information about the Summer Movie Series, call 330-821-2665, ext. 107.