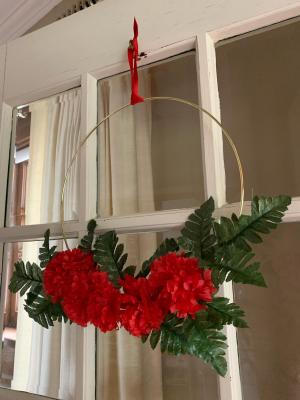 Just in time for the Greater Alliance Carnation Festival, Maker Monday crafters will create a scarlet carnation wreath when they meet Monday, July 18 at 7 p.m. in Rodman Public Library's Main Auditorium.
Led by Nicole Brown, Maker Monday is an in-person craft program for adults that is held monthly on select Mondays. All materials are provided free of charge, thanks to Friends of Rodman Library, but space is limited, and registration is required for each session.
For more information, call 330-821-2665, ext. 107.